While these countries may inadvertently provide a sanctuary for individuals involved in criminal activities, at the same time they also offer a haven for those seeking to escape political persecution. In many instances, those granted asylum in a non-extradition country can live free from the apprehension of being forcibly returned to their home country, where they could face imprisonment or even torture. For a deep understanding, consider exploring the writings of our expert extradition lawyers and learn why red notice can be a cause of your extradition.
No extradition countries to the USA
There exists a variety of countries globally that do not have extradition agreements with the United States, also known as countries with no extradition treaty with US or countries without extradition to the US. This implies that individuals sought by the US for criminal offenses cannot be compelled to return to the US for trial. Countries in this category include but are not limited to, Cuba, North Korea, and Vietnam.
This situation poses challenges for the US government in pursuing legal action against individuals in non-extradition countries. However, alternative strategies exist to ensure justice. These include extraditing the individual from a third country with an extradition treaty with the US, or conducting a trial in absentia. Thus, despite obstacles, the US has means to hold accused individuals accountable.
No extradition countries to the UK
There are a number of countries, including Afghanistan, Algeria, Iraq, Lebanon, Libya, North Korea, Somalia, and Syria, that do not have an extradition treaty with the UK. This means that the UK lacks the legal framework to extradite individuals to these countries. The reasons for this vary. In some cases, the absence of an extradition treaty is a result of non-existent diplomatic relations between the UK and the country in question. Alternatively, the UK may consider the legal system of the country insufficiently strong to ensure fair treatment of extradited individuals.
Furthermore, the UK has displayed a reluctance to extradite people to countries where they may face the death penalty. Therefore, individuals wanted by the authorities in these no extradition countries could potentially seek refuge in the UK. However, it is important to understand that this does not provide complete protection. The UK retains the authority to make extradition decisions on a case-by-case basis.
No extradition countries to Australia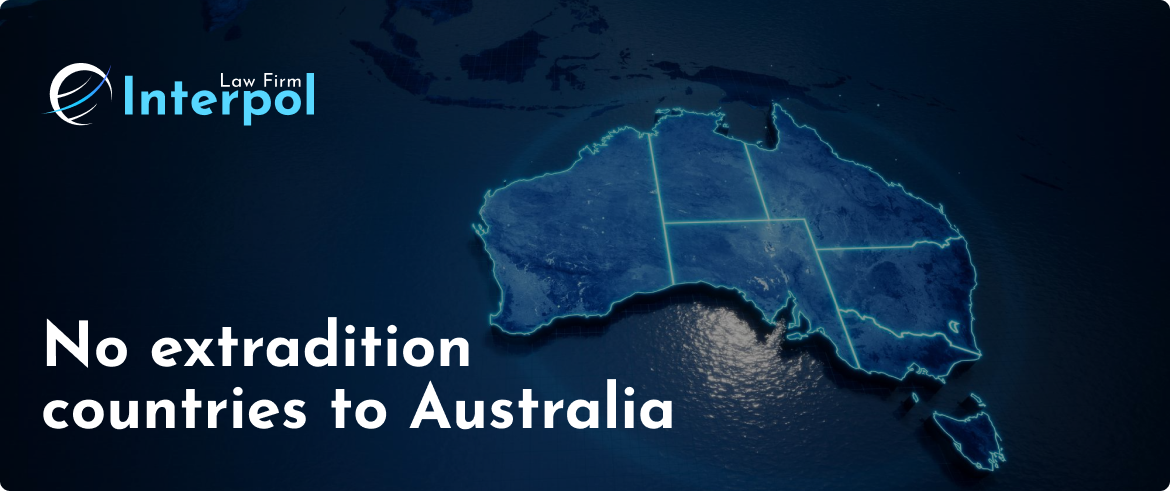 There are no extradition countries in Australia. New Zealand is the closest country to Australia, but it does not have an extradition agreement with Australia. There are a number of reasons why this might be the case, including the fact that New Zealand is a small country with a limited number of resources. Additionally, New Zealand does not have a death penalty, which could make it difficult to extradite someone to Australia if they were facing charges that could result in a death sentence. Whatever the reason, the lack of an extradition agreement between Australia and New Zealand means that there is no way to force someone to return to Australia if they have fled to New Zealand.
No extradition countries to India
India has no extradition treaties with other countries, meaning individuals accused of crimes in India cannot be extradited for trial elsewhere. This complicates cross-border crime investigations for law enforcement, making it hard to bring suspects to justice. However, this situation deters criminals from fleeing India, increasing the likelihood of them facing trial domestically. Additionally, the absence of extradition treaties can be leveraged in international negotiations. Despite these benefits, the lack of extradition arrangements presents challenges in combating cross-border crime.
No extradition countries in Africa
No extradition countries in Africa refer to nations that have no extradition treaties with other states. This means that if an individual is accused of a crime in another country, they cannot be extradited to that country to stand trial. There are a number of reasons why countries may choose not to extradite criminals. In some cases, it may be because the country does not have a formal legal system in place, or because the country does not recognize the extradition treaty. In other cases, it may be because the country does not want to extradite its own citizens. No matter the reason, no extradition countries provide safe havens for criminals.
Below is a list of no-extradition countries in Africa:
Somalia
Eritrea
South Sudan
Sudan
Djibouti
Liberia
Burundi
Guinea-Bissau
Comoros
The Gambia
Countries like Somalia, Eritrea, South Sudan, Sudan, and Djibouti have never had an extradition treaty with any other nation. For these countries, it is simply not something that has been a priority. Liberia, on the other hand, used to have an extradition treaty with the United States but it was later repealed. Burundi has also had issues with extraditing criminals in the past. In 2014, they refused to extradite a man accused of terrorism, despite having an extradition treaty with Belgium. Guinea-Bissau and Comoros do not have any extradition treaties but they are both members of Interpol which makes it easier to track down criminals. The Gambia is the only country on this list that is not a member of Interpol. However, they do have the Extradition Act which allows them to extradite criminals if they are accused of crimes such as murder and rape. No matter the reason, no extradition countries provide safe havens for criminals.
Expatriation & Non-Extradition Countries
Expatriation involves relocating from one's home country to live in a foreign nation for reasons like work, education, or family. The process can be challenging due to cultural and language adjustments, and expatriates may feel homesick or isolated. Additionally, some countries do not have extradition agreements, meaning they won't return individuals accused of crimes to their home countries. These nations, potentially seen as safe havens for criminals, include Cuba, North Korea, and Russia.
Expatriates should familiarize themselves with the legal framework of their destination country. This understanding is crucial as, despite their expatriate status, they could be subjected to extradition proceedings if implicated in a crime.
At our law firm, we specialize in providing expert legal guidance on various aspects of international law. You can also read about our team of experienced sanctions lawyers who are dedicated to helping clients navigate the complexities of international sanctions regulations. In addition to that, we also provide services related to compliance with US sanctions regulations, as our OFAC sanctions lawyer team is skilled in resolving OFAC-related disputes.
Non-Extradition Cases
Edward Snowden: Edward Snowden, previously a contractor for the US National Security Agency (NSA), brought to light classified data that unveiled worldwide surveillance programs. To circumvent extradition to the United States, Snowden applied for asylum in Russia, a nation with no extradition agreement with the US. As per latest reports, he continues to reside in Russia.
Carlos Ghosn: Carlos Ghosn, the erstwhile chairman of the Nissan-Renault-Mitsubishi alliance, was accused of financial malpractice in Japan. In a dramatic escape, Ghosn fled to Lebanon, which does not have an extradition agreement with Japan. Ghosn remains in Lebanon, out of the jurisdiction of Japanese law enforcement.
Kim Dotcom: Internet businessperson Kim Dotcom, who initiated the file-sharing website Megaupload, was the subject of extradition demands from the United States due to allegations of copyright infringement and racketeering. Dotcom, however, battled the extradition in the courts of New Zealand and succeeded in steering clear of extradition.
These instances underline the complex legal confrontations, diplomatic negotiations, and political implications that are part and parcel of extradition issues. It's important to acknowledge that extradition decisions can vary depending on the specific circumstances, the countries involved, and the legal frameworks in place. Finding sanctuary in a non-extradition country does not ensure complete immunity, as shifts in political dynamics and diplomatic ties can transform over time, possibly influencing extradition verdicts.
In the next blog, we will be talking about "Can You Get Arrested at the Airport?".
Our popular articles:
Kendall Coffey
Senior Partner
Mr. Coffey is a former U.S. Attorney, Southern District of Florida (1993-1996); and served as Chair of, the Southern District Conference, Florida Federal Judicial Nominating Commission (April 2009 – January 2017).